DEVAL stands for the business partners Daan and Evelyn who opened the restaurant together in December 2018. You don't get a menu in the usual sense here, but an evening full of good food with matched Austrian wines, served in 6 courses. Here you can find fine dining to feel good.
DEVAL is more than just a restaurant, it is a place where people can meet and enjoy together. The unique concept invites you to an unforgettable enjoyable evening like at friends.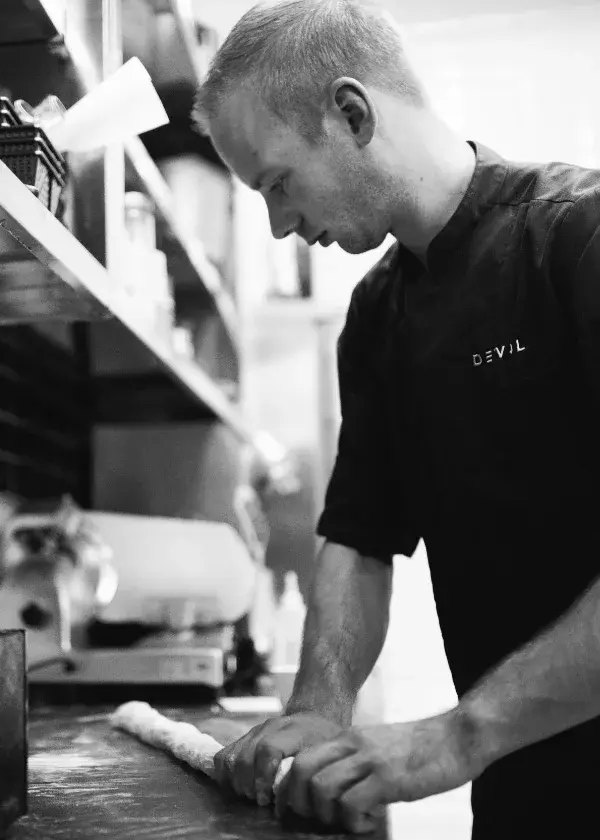 Daan de Val is the creative mind behind the dishes here at DEVAL. His cuisine is characterized by creativity, innovation and passion. He is a master at bringing traditional ingredients into new combinations to create unique flavor experiences.
Daan buys fresh, seasonal and predominantly regional and creates our Course menu sequence from it – optionally also as vegetarian menu. We want to inspire our guests to try new ingredients, as well as dishes they might not normally have ordered.
At DEVAL, we place special emphasis on ensuring that all ingredients are fresh and of the highest quality. The focus is on seasonal products from the region inspired by flavors from around the world. The menu changes regularly to always offer new taste experiences. Maybe there is one or the other thing you would not order otherwise – trust us and let us take you on a journey of taste. You will not regret it. In DEVAL every dinner becomes an unforgettable experience where the chef personally announces each course for you and takes you into the background of his work.
Evelyn has designed the restaurant with great attention to detail and makes every guest feel at home. It attaches great importance to excellent service and personal attention.
DEVAL is a place where eating is not only food intake, but an experience for all the senses. The atmosphere of the restaurant is warm and inviting, with a touch of understated elegance and sophistication. "Arrive and feel good" was the first priority in the design of the restaurant. DEVAL's team is made up of passionate people who know their craft and give their best every day to provide guests with an unforgettable culinary experience.
The intimate restaurant on two levels can accommodate 6 tables per floor and is therefore perfect for a romantic evening for two. There is also the option of private dining for groups of up to 12 people exclusively on the second floor in our Private Dining Room.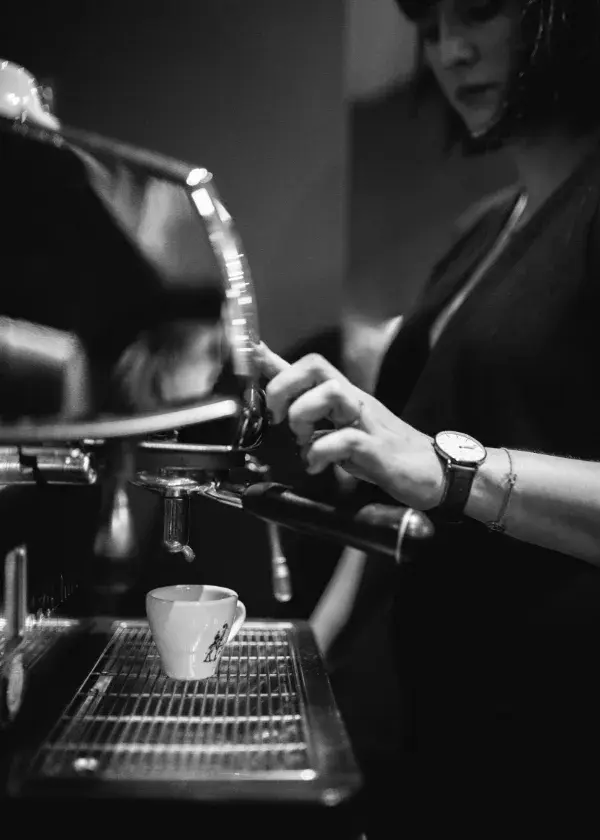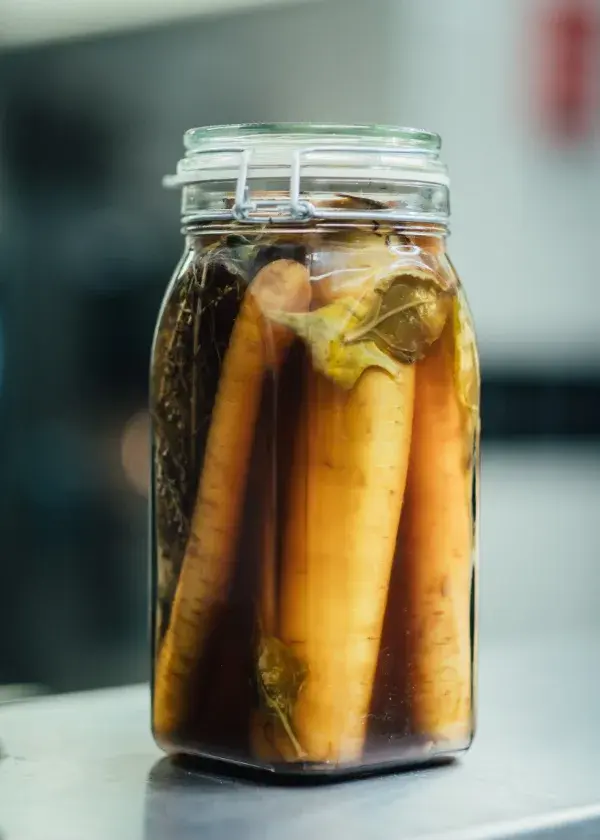 WHERE DO THE PRODUCTS USED COME FROM?
The love for the product is in the foreground for us. Our meat is purchased whole and all of it is processed. Game is still supplied to us by the hunter himself , whom we know personally and appreciate. We source our fruit and vegetables from small regional farms – should there be shortages or quality waste here in winter, we act in the interests of our taste experience and are forced to move to warmer countries at times. However, with our seasonal concept, we will always give 100% preference to the variety of regional suppliers. Our entire range of beverages is 100% from Austrian producers all year round. We are happy to give you an excerpt from our selected suppliers:

Do you want to be the first to receive news and updates in the future?
With our newsletter you will receive advance information about events, specials and upcoming menu sequences: